Project
Tab Manager Plus
Date
January 24, 2019
Services
Concept, Open Source
UI/UX, Chrome Extension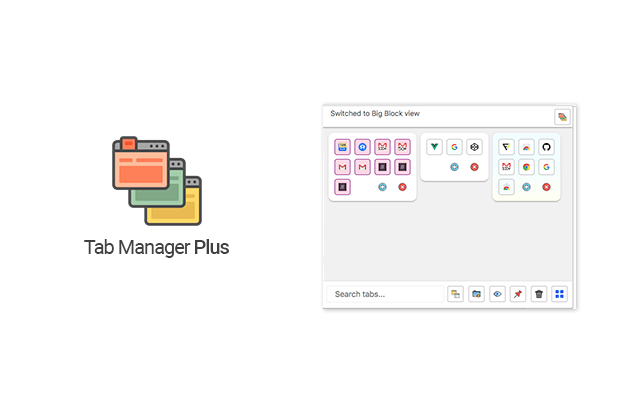 1Task
Managing many windows and tabs can be a big pain point in Google Chrome.
2Challenge
Providing a simple but yet useful solution that is neither complex, nor intrusive.
3Solution
A Chrome Extensions that acts as a popup. Out of the way, yet always present.
Simple. Tab. Management.
The Marie Kondo for your Chrome Tabs. Do all these open tabs bring you joy? The best Tab Manager for Chrome.